Customer's product manufacturing flow / product manufacturing flow
Process

Research and development
Process

Design
Conceptual Design / Development of Element Technologies and Consideration / Material Consideration
What ITO Seisakusho can do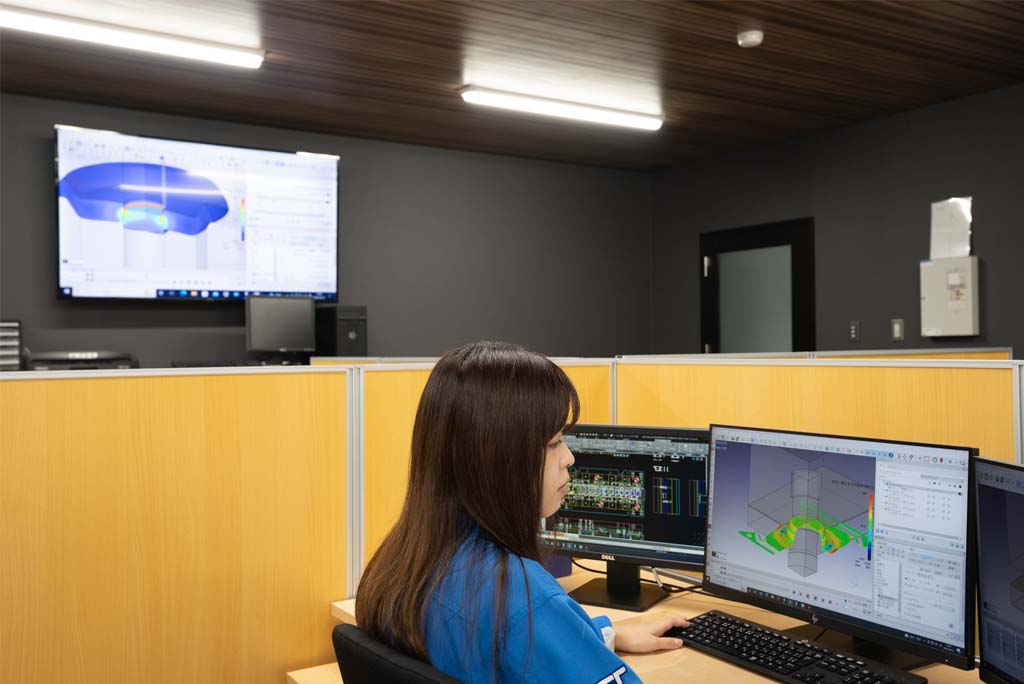 VE (Value Engineering) & VA (Value Analysis) Proposal
VE・VA proposal
CAE・electron microscope・element analyzer・tensile tester・3D scanner・3D printer
Process

Prototype Development
Evaluation of performance / functional evaluation / various evaluation tests
What ITO Seisakusho can do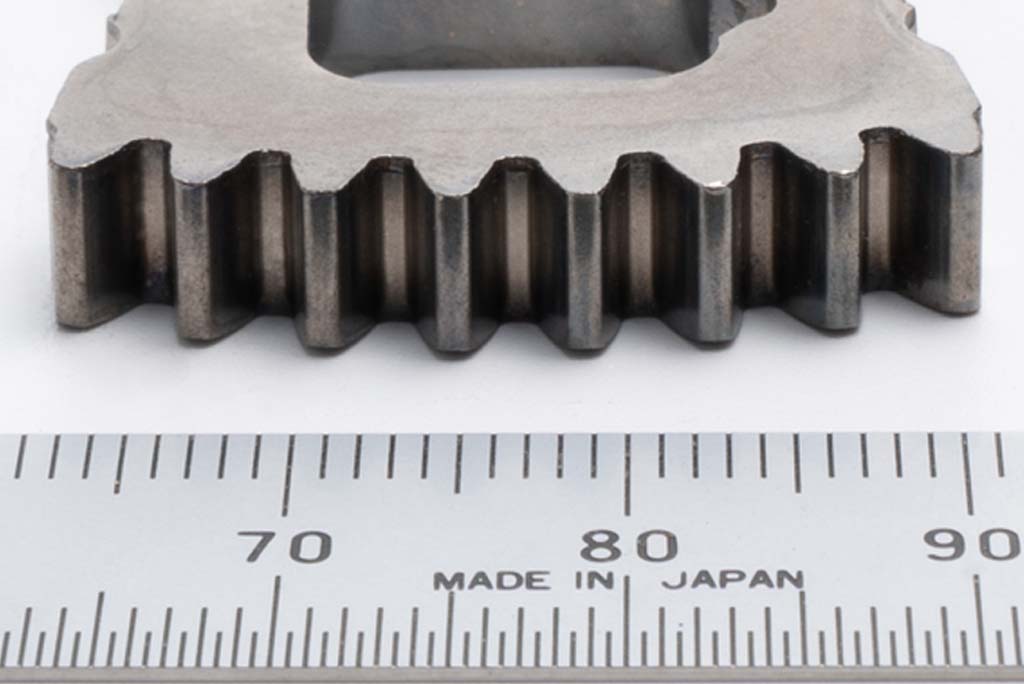 Technical development
Evaluation and analysis of prototype production including technical development, with a focus on mass production feasibility.
Technical development
Process

Pre-mass production prototype (final model)
Evaluation of performance / functional evaluation / various evaluation tests
What ITO Seisakusho can do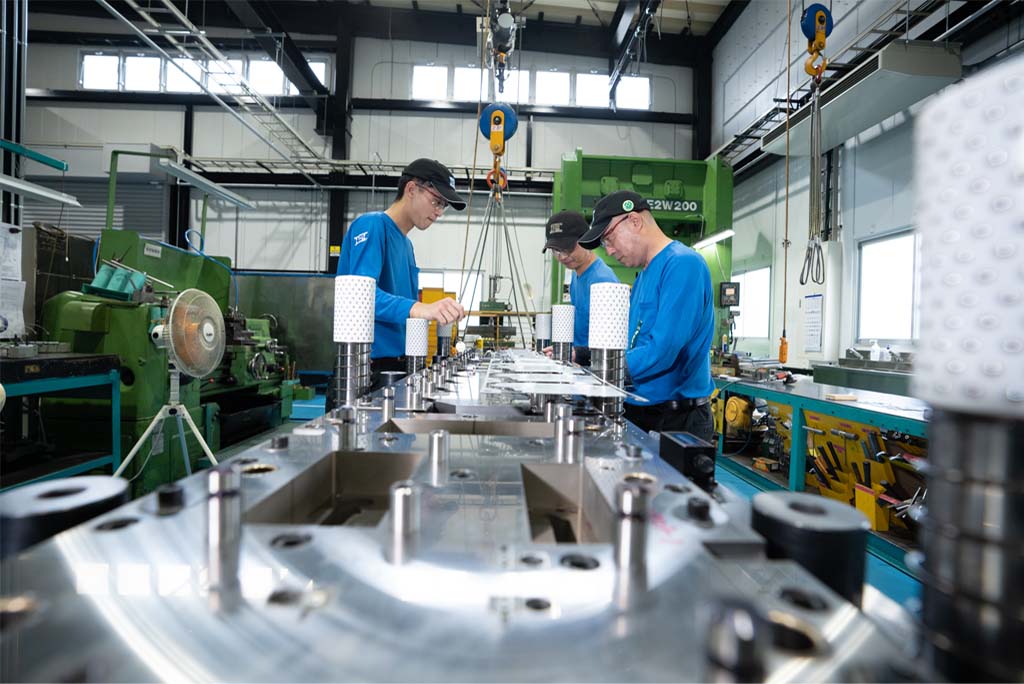 Progressive die design and production
Design and production of order-made progressive dies with less rework and quick delivery, while incorporating quality.
tool & die
Process

Mass production
What ITO Seisakusho can do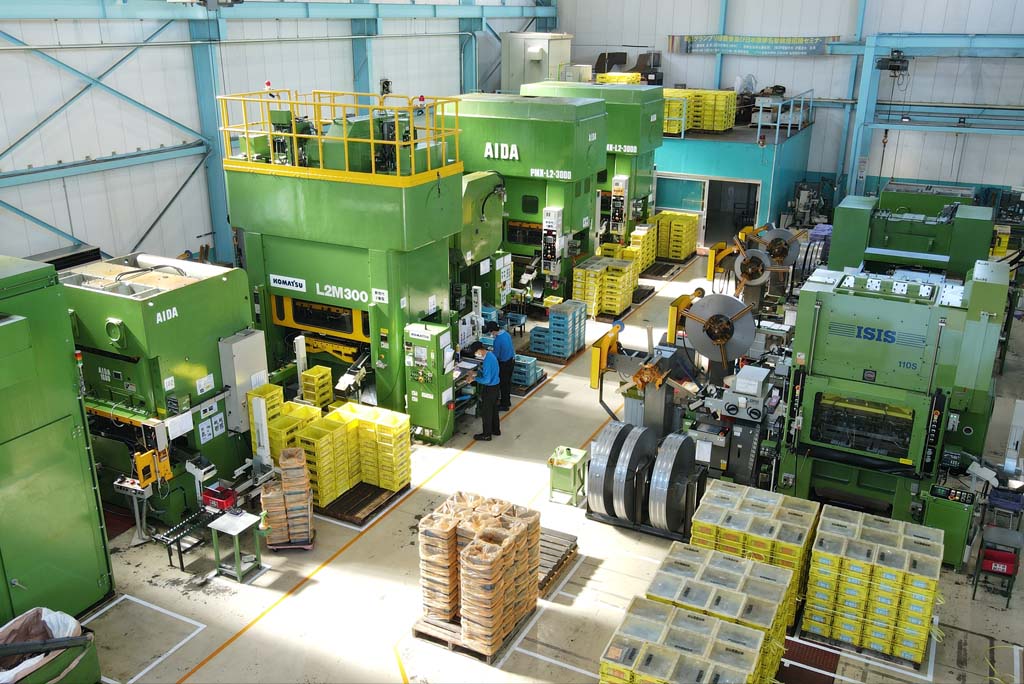 Press processing
Mass-produced product manufacturing with comprehensive quality assurance systems and timely delivery capabilities.
State-of-the-art Press Processing
Provided added value
Quality assurance
Quality assurance system that continually upholds the quality of important parts by incorporating it into their manufacturing.
Quality assurance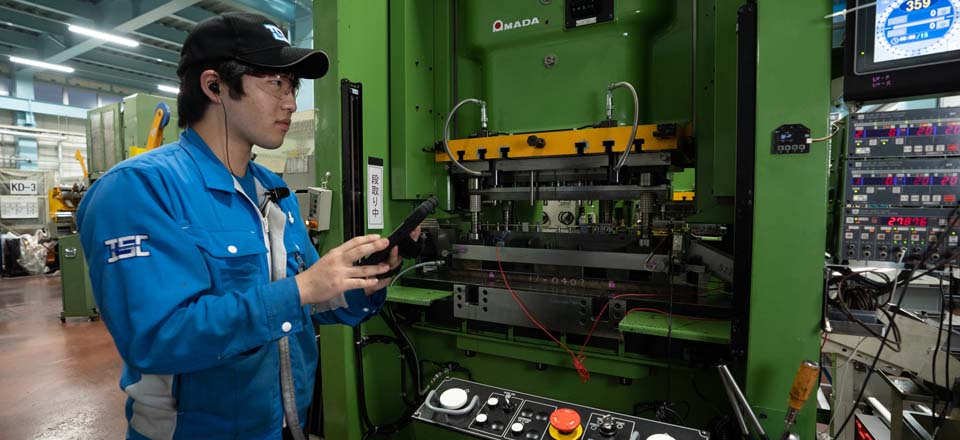 IoT, Digitization
Operation management, press sensing system, press remote monitoring.
IoT, Digitization
Global production system: Japan, Philippines, Indonesia
We have World-class manufacturing technology and equipment capabilities standardized at all bases.
We work closely with each other to design and manufacture highly difficult progressive molds.
We standardize technology, equipment and quality level up to stamping.
With our world-class global production system, we solve manufacturing issues.
Human capital
The source of ITO Seisakusho's strength is its "human capital."
Prototype including technical development.
"Taking advantage of the experience and achievements cultivated over many years in various fields such as automobiles, electronic devices, and industrial equipment, we are engaged in many prototypes ranging from prototypes that meet customer requests to highly difficult prototypes including development.
In addition, we are working on prototypes to meet all kinds of needs, such as alternative processing from other methods to progressive press processing, conversion of construction methods, reduction of processing and assembly man-hours, and cost reduction.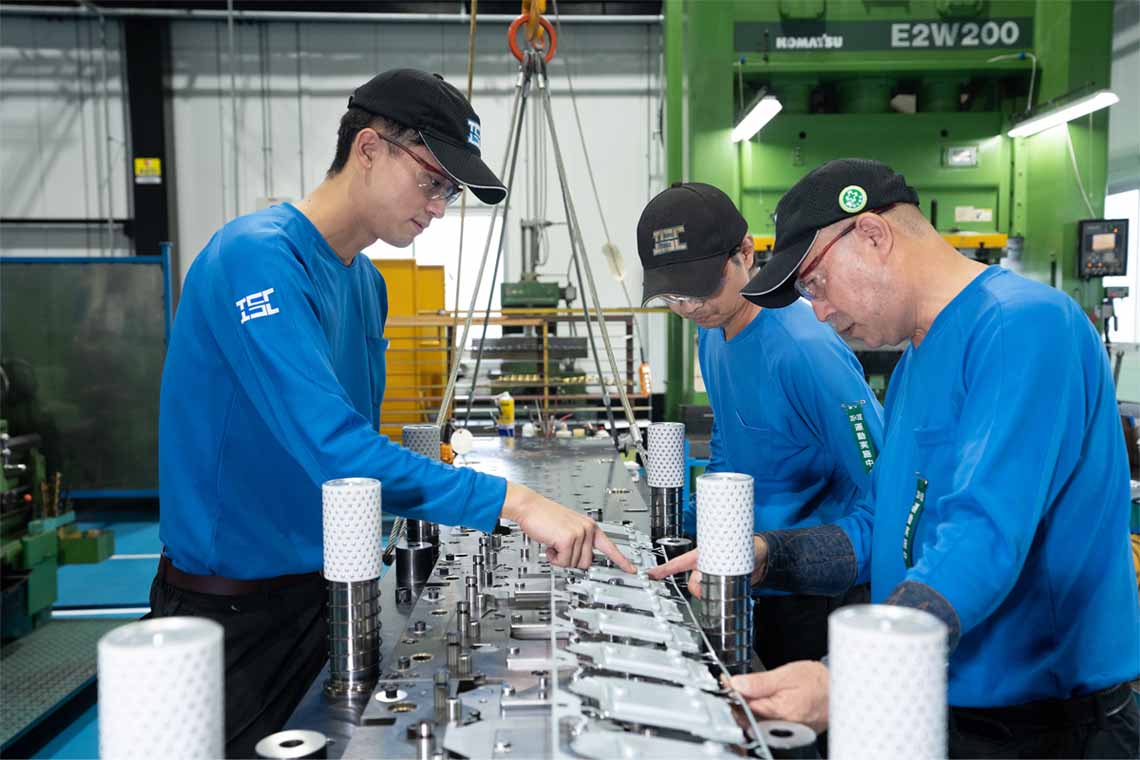 Experiment with a focus on mass production.
We are best at prototyping with an eye on mass production in progressive press processing.
In consideration of processing efficiency and processing costs during mass production, we are working to shorten the start-up lead time from prototype to mass production and commercialization by avoiding issues and problems during mass production in advance from the prototype stage.
In addition, depending on the usage environment and usage conditions, we also determine whether the product specifications are over-spec or under-spec, and at the same time, we conduct prototypes that determine the minimum necessary specifications and costs with stable quality.

Technical Development Network
In 2007, we started a technical development cooperation with Terakata Co., Ltd. in Tottori Prefecture and Kyoshin Co., Ltd. in Tochigi Prefecture. This collaboration between several small and medium-sized enterprises with top-level technology and experience in Japan creates new technological developments and mutual synergies, helping to address various needs such as solving customer challenges.
The solutions offered by the three-company collaboration
Proposal for improvement to benefit the customer (Business Development)
Mutual support and risk diversification for progressive die and press load (complementary to each other)
Joint research on common issues (improvement)
Development of key technologies for promoting method changes (new methods)